WILDWOOD (Shrunk)
The SHRUNK WILDWOOD COLLECTION covers a Bespoke production range of engineered Aged Oak Plank, Herringbone, Chevron, Panels and Decorative Tiles, with 24 design options. WildWood is known for it's uniquely aged but smooth, natural undulated shrunken and brushed surface, with characteristic aged knots, cracks and irregular bandsaw marks.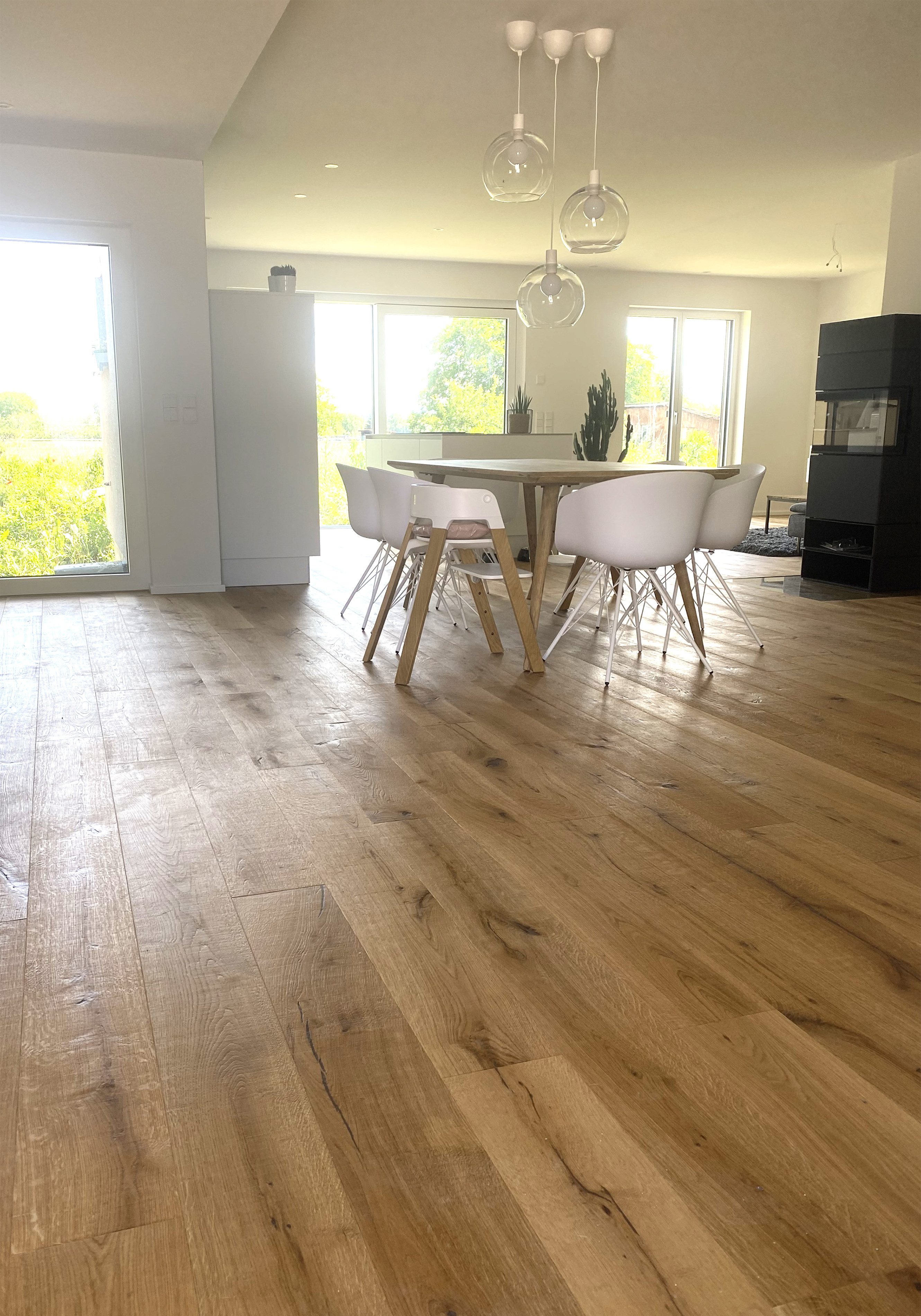 A high quality European Oak collection in 2-layer precision factory manufactured, cold pressed laminated, stable engineered Multiplank. Using 100% kiln dried birch flooring grade plywood constructed with the latest generation of Heavy-duty elastic adhesive. Produced with М/С 7±2%.

The SHRUNK WILDWOOD Collection is available in 15,5/4mm thickness and offers a Rustical Aged Oak wooden floor with a naturally dried shrunken surface, which feature big convex knots, cracks, traces of visible saw marks and a deeply brushed surface. The WildWood flooring provides a similar look and feel to ancient solid wood floors in medieval castles, which were originally installed after sawing and dried on site with no further processing. To further emphasize the aged look of WildWood floors, a processes of smoking and reactive stain treatment was developed to create a number of unique colours for this collection.
The Shrunk WildWood collection features an innovative factory pre-finished silk-matt UV oil finish, which requires minimum maintenance and at the same time does allow for on site repairs.
AN INSPIRING LOOK AT WILDWOOD IDEOLOGY
There are knots, burls, sawdust, cracks, sawmill marks and traces… all natural and mechanical surface features and concavities are further emphasized, creating an expressive, pronounced texture. WildWood highlights a complete frankness and exposes the true nature. Attractive? Absolutely!
While the texture of WildWood looks similar to the planks of that past era in reality the board undergoes complex processing so that the surface becomes smooth and is comfortable to walk on barefoot. The raw materials are kiln dried in accordance with all the rules of modern woodworking and take several months to prevent any deformation of the finished products during its lifetime of use. Since it's introduction, the WildWood collection has steadily increased the number of colour options. These colours are achieved without artificial tints, using technologies based on the reaction of tannins contained in wood. The surface is covered with a silky matt protective UV-dried oil-wax which creates a look and feel of uncoated wood and enhances the 3D relief.

All Shrunk Wildwood is produced with bevels on all 4-sides.

Plank
15,5/4 x 190 x 600~2400 mm
15,5/4 x 220 x 600~2400 mm
15,5/4 x 260 x 600~2400 mm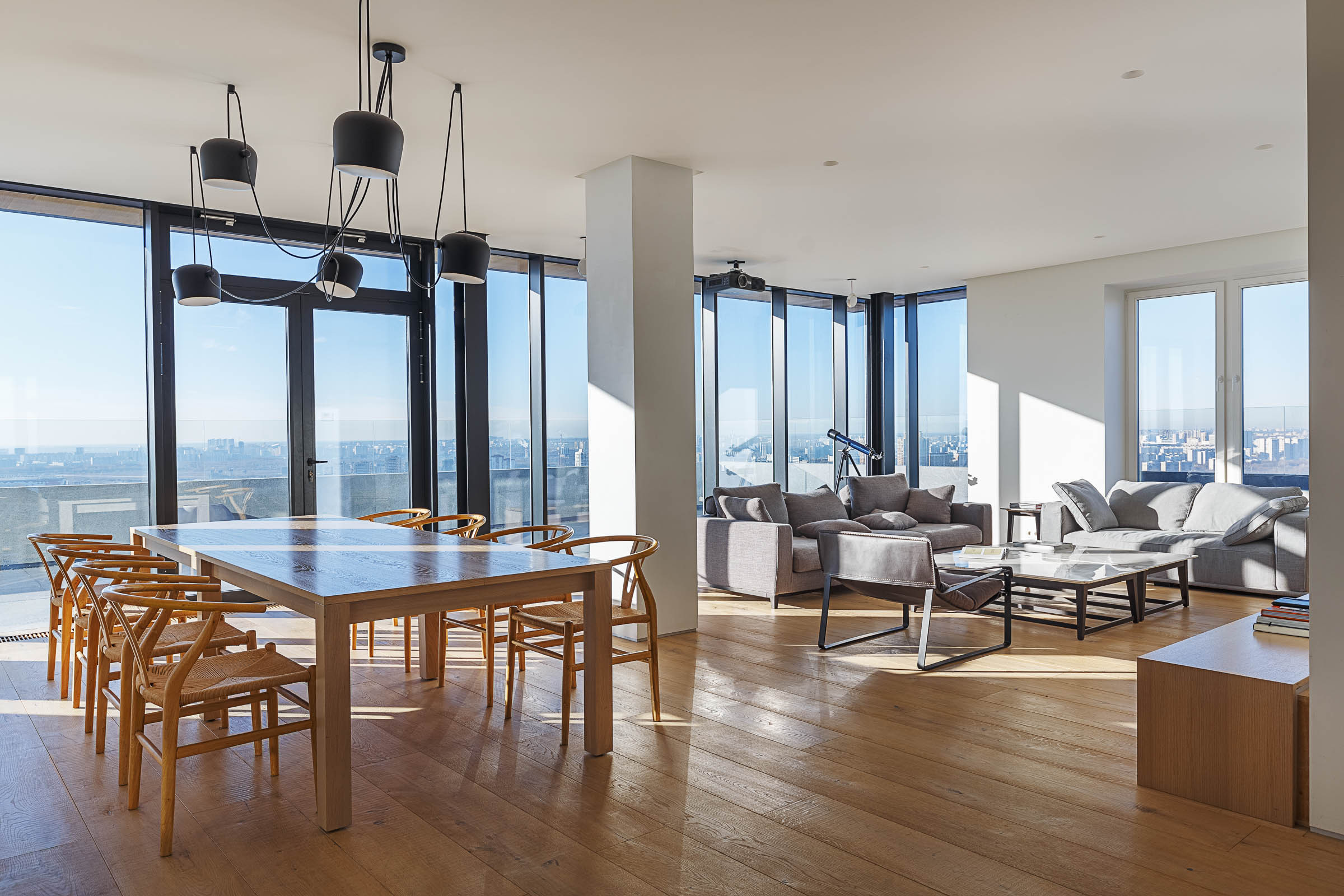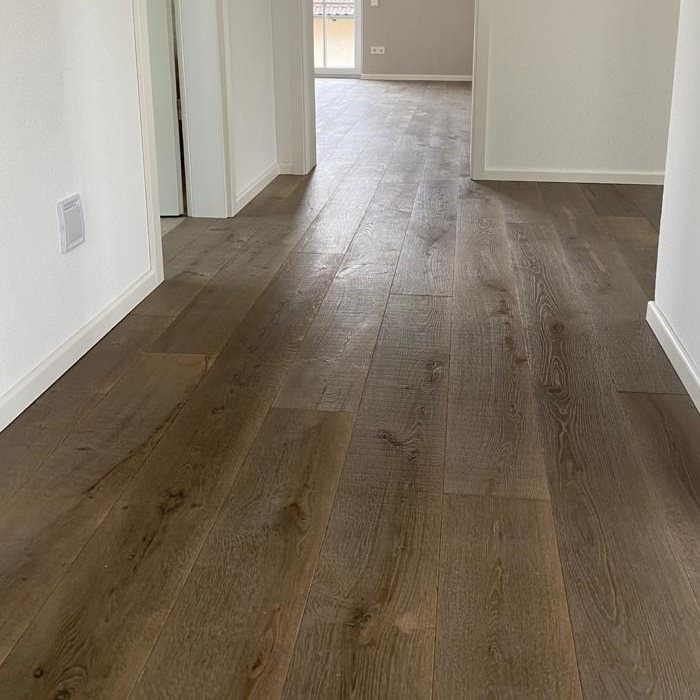 Herringbone
15,5/4 x 140 x 700 mm
15,5/4 x 190 x 1200 mm
Chevron
15,5/4 x 140 x 805 mm (45°)
15,5/4 x 140 x 840 mm (60º)
15,5/4 x 190 x 1000 mm (45º)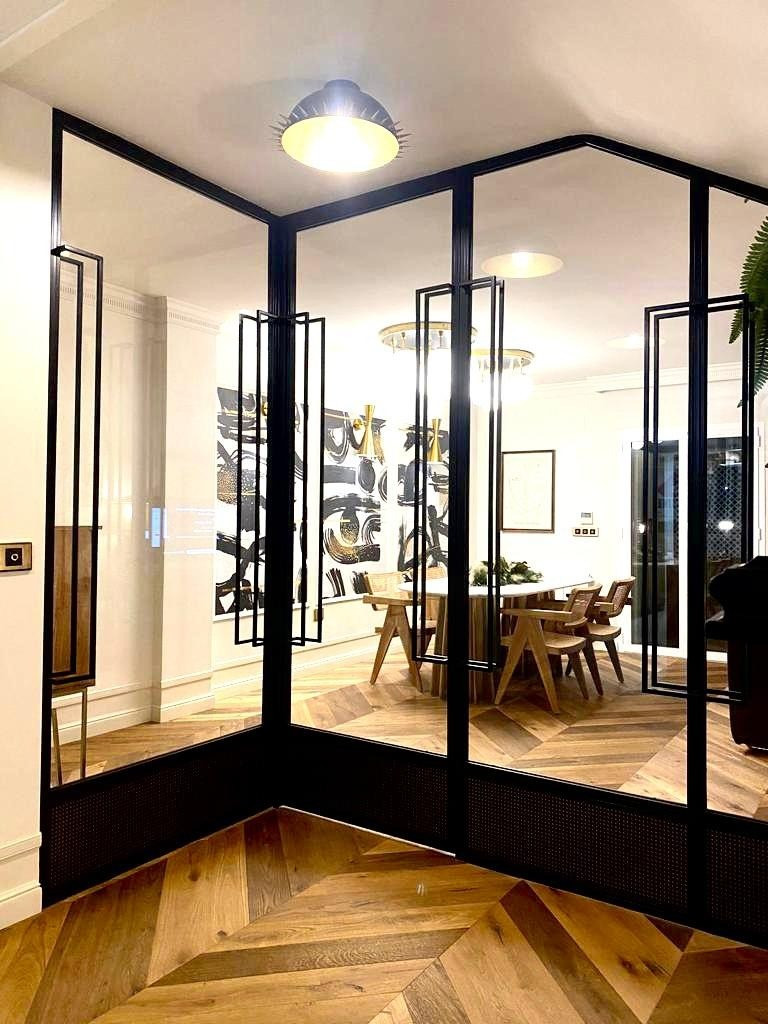 Decorative Panels

GORD 15,5/4 x 980 x 980 mm
CASTEL GRANDE 15,5/4 x 980 x 980 mm
Decorative Tiles

Dimensions as per drawings of each individual tile pattern as shown on the product page.

Areccio 15,5/4 x 140 x 323 mm

Areccio 15,5/4 x 190 x 439 mm
Cubes 15,5/4 x 190 x 219 mm
Hexagon 15,4/4 x 190 x 219 mm
Librone 15,5/4 x 220 x 301 mm
Magloine 15,5/4 x 140 x 382 mm
Mansion Weave 15,5/4 x 190 x 289 mm
Tesserio 15,5/4 x 140 x 323 mm
Scale 15,5/4 x 190 x 232 mm

Please contact us for more details, or check the specific product details & drawings for each Tile pattern.