Bespoke REM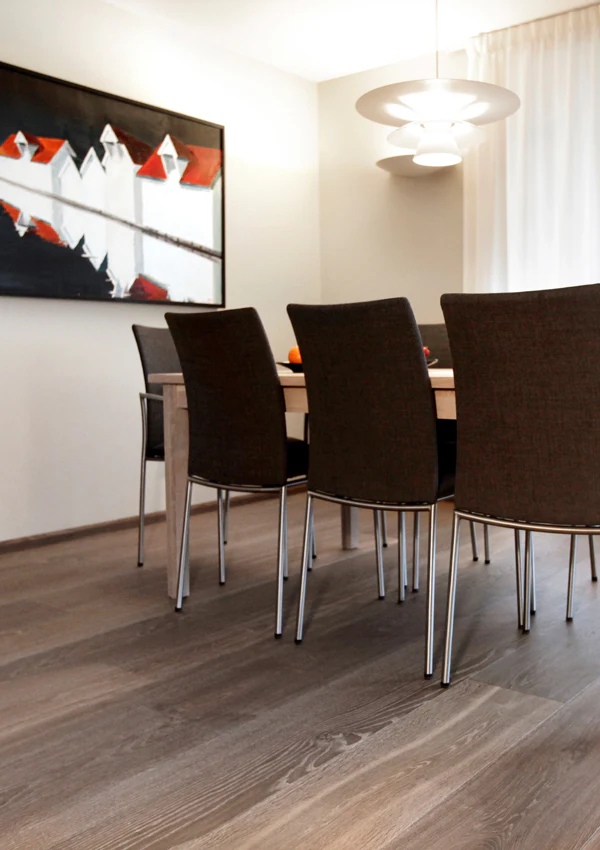 Bespoke REM
Remarkable Flooring
European oak, ash, elm, douglas and American black walnut. Plank, Herringbone, Chevron, Cubes and continuous patterned flooring. 50+ designs in ultra matt oiled, or Varnax. From Oak Quarter Sawn, to Oak Character. 2-layer T&G multiplank on 100% birch plywood. European production with MC 7% (+/-2%). Solid 15mm + 21mm. Plank length/width upto ~5500mm / ~380mm. Thickness 10~24mm. Skirtings, stairtreads, landings, handrails, windowsills. Specials: Core Smoked Oak & BOG coloured Oak & Elm (Through & Through). Barnwood sidings.
EXW Baltics | EU-delivery FCA
View program
Bespoke LUX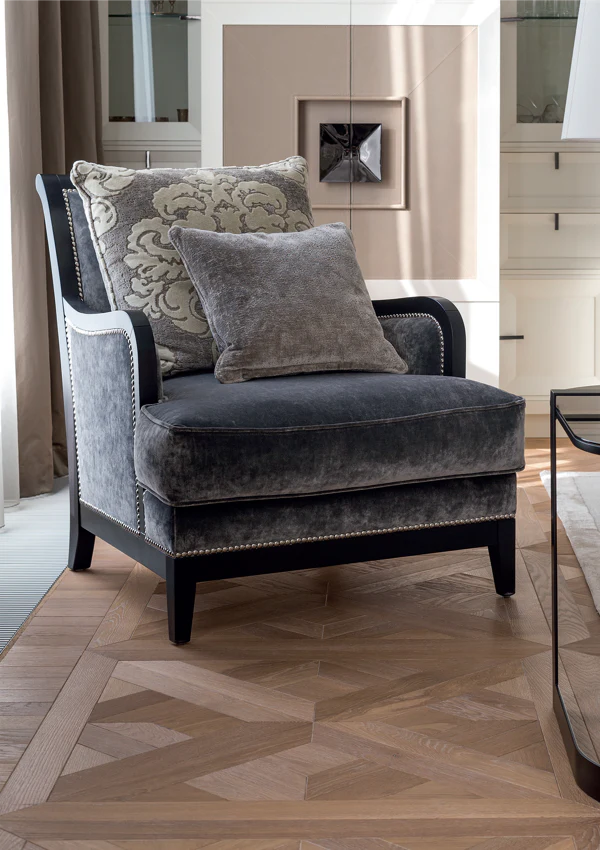 Bespoke LUX
Luxurious Handcrafted
Floor and Wall coverings in European oak and American black walnut. 60 designs silky-matt finish, oiled or lacquered. Plank, herringbone, chevron, decorative wooden panels & tiles and continuous patterned flooring possibilities. Oak premium to extra rustic 'Shrunk' Wildwood. 2-layer T&G multiplank on 100% birch plywood produced in Eastern Europe with MC 7% (+/-2%). Planks 12,5mm-15,5mm-19,5mm upto 2400/2900mm. Plank widths 140 - 190 - 220 - 260 - 290 mm. Patterned panels with metal or stone inlays. Joinery products on request.
EXW Belgium | EU-delivery FCA
View program
Concept R&D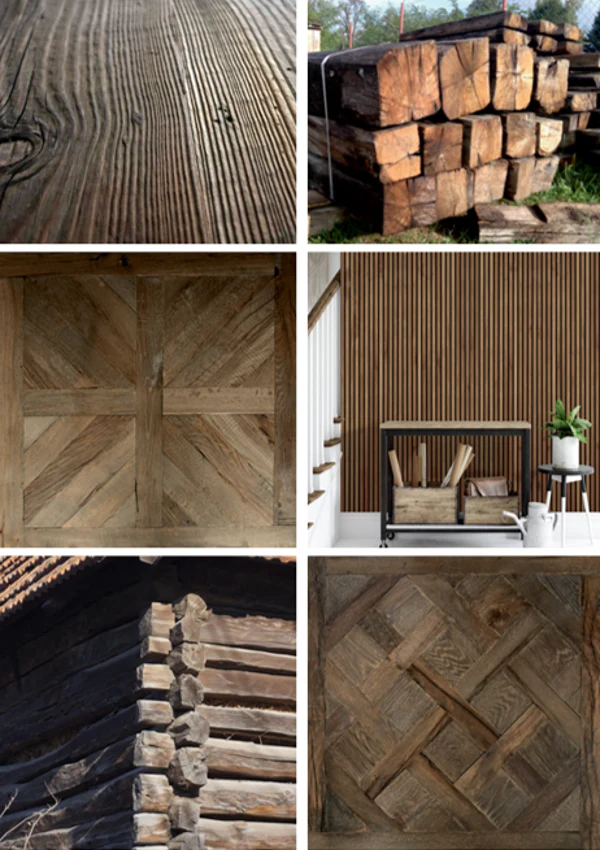 Concept R&D
Reclaimed and Design
Exquisite Decorative Real Wood Solutions for Floor & Wall in Old Salvaged Wood, Aged Oak, or Modern Design Wall Panels
GENUINE RECLAIMED
Panels, Herringbone, Chevron, Planks, Barnwood Sidings & 3D Wall
REPRODUCED RECLAIMED
Aged Surfaces in Handhewn, Distressed or Authentic Skipped
DESIGNER PRODUCTS
Narrow woodstrip panels for Wall & Ceiling
EXW Eastern Europe | EU-delivery FCA

View program